The Original Cheese-making eBook
With over 60 pictures, detailed instructions, and resource links to the author's extensive cheese-making video tutorial series and cheese-making podcast, the whole process becomes much easier to achieve success than you would by reading a normal paperback cheese-making book.
After reading this book you too will be able to "Keep Calm and Make Cheese", in your very own home.
Features 27 tried and tested recipes for the budding home cheesemaker to follow and create. This eBook makes a great companion to all of our cheese-making kits.
The book contains recipes for these cheese types;
Quick Mozzarella, Whole Milk Ricotta, Whey Ricotta, Yoghurt Cheese, Cream Cheese, Italian Bag Cheese, Feta, Marinated Feta, Haloumi, Colby, Cotswold, Caerphilly, Drunken Cow, Farmhouse Cheddar, Farmhouse Cheddar with Peppercorns, Farmhouse Pepper Blue, Komijnekaas (Cumin Cheese), Monterey Jack, Pepper Jack, Pyrenees (Ossau-Iraty style), Wensleydale, Parmesan, Romano, Romano Pepato, Emmentaler style, Camembert and, Stilton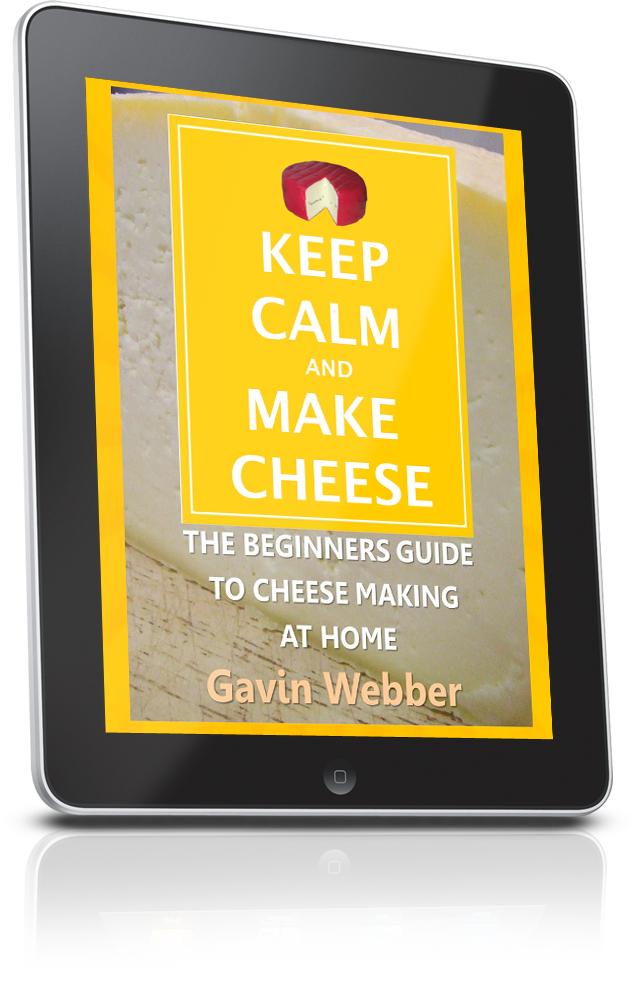 This PDF eBook (version 2.3.2) can be read on Apple iPad and Amazon Kindle or printed at home at your convenience. Opens with Acrobat Reader.